All news
VNIIFTRI specialists continue cooperation with Uzbekistan to create a Standard of Time and Frequency
26 February 2021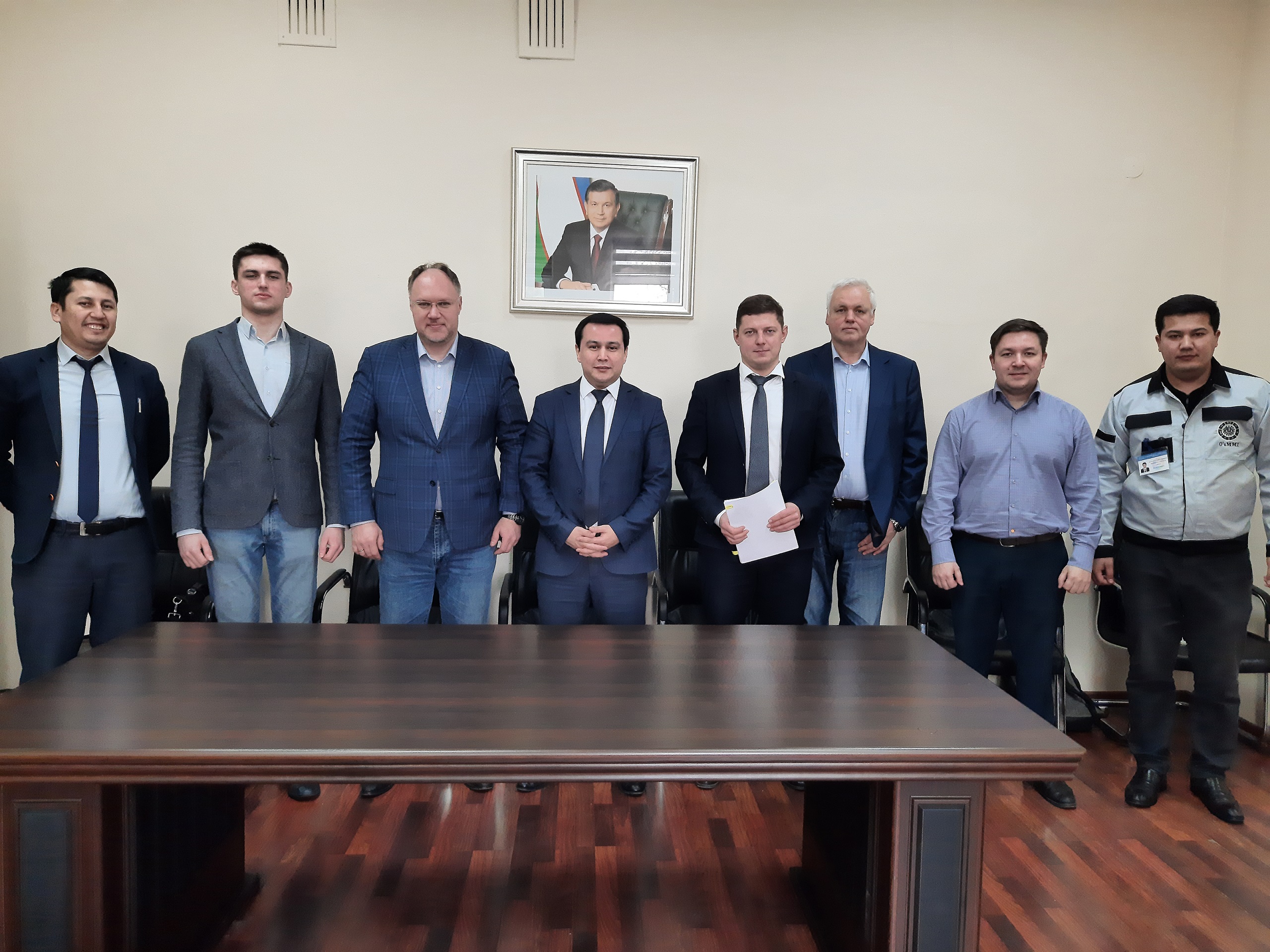 MOSCOW REGION, February 26, 2021 – Representatives of the FSUE "VNIIFTRI" and FSUE "VNIIM named in honour of D.I. Mendeleeva" of Rosstandart have made a working visit to the State Enterprise Uzbek National Institute of Metrology (SE"UzNIM ") *
The visit took place as part of the work on the implementation of the minutes of the meeting of the Russian-Uzbek working group on increasing the level of interaction with the Eurasian Economic Union, work on the implementation of the Agreement on cooperation between the State Scientific Metrological Institutes of the Federal Agency for Technical Regulating and Metrology of the Russian Federation (Rosstandart) and the Uzbek National Institute of Metrology for creation and modernization of the reference base of Uzbekistan, and the current agreement on scientific and technical cooperation of FSUE "VNIIFTRI" and SE "UzNIM". **
"State Enterprise "UzNIM" is implementing a project on modernization and creation of new standards in order to meet the urgent needs of various industries of the economy of the Republic of Uzbekistan. The State Standard of Time and Frequency of Russia today is one of the best among the leading laboratories in the world. We are glad to share our experience and contribute to the creation of a new modern standard of time and frequency and a national time service in Uzbekistan. For today, we have come to grips with the practical implementation of the agreements reached earlier in the creation of a modern national reference base for our partners from consideration of theoretical issues," said Sergei Donchenko, General Director of FSUE "VNIIFTRI".
VNIIFTRI provides assistance to the specialists of the State Enterprise UzNIM not only on the modernization of the time and frequency standard, but also on other specialized standards - physicochemical quantities, radio engineering, ionizing radiation and others.
Within the framework of the meeting, positions were agreed on the technical parameters and technical and economic indicators of the standards being created, the procedure for their creation and commissioning, as well as the relationship of individual standards with each other, was clarified.
The result of the work of the specialists was the draft of the List defining the technical and economic parameters of the standards. Separately, the procedure for creating and the main stages of development (modernization) of the standard of time and frequency of the Republic of Uzbekistan is determined. The composition and requirements for the supporting infrastructure were also clarified. Agreements were reached on the implementation of a distance learning project for specialists of the State Enterprise "UzNIM".
The parties noted the effective interaction of specialists from FSUE "VNIIFTRI", FSUE "VNIIM" and SE "UzNIM" during the coronavirus pandemic and the high-quality remote study of the draft List and the coincidence of positions on most of the issues.
Спасибо! Заказ успешно отправлен.
Вверх!